Member profile view is the front-end view - on your website - that members see when they log in to their account. Individual members can edit their profile information, review invoices, and use social features.
The Group attribute does not appear in the new member profile view.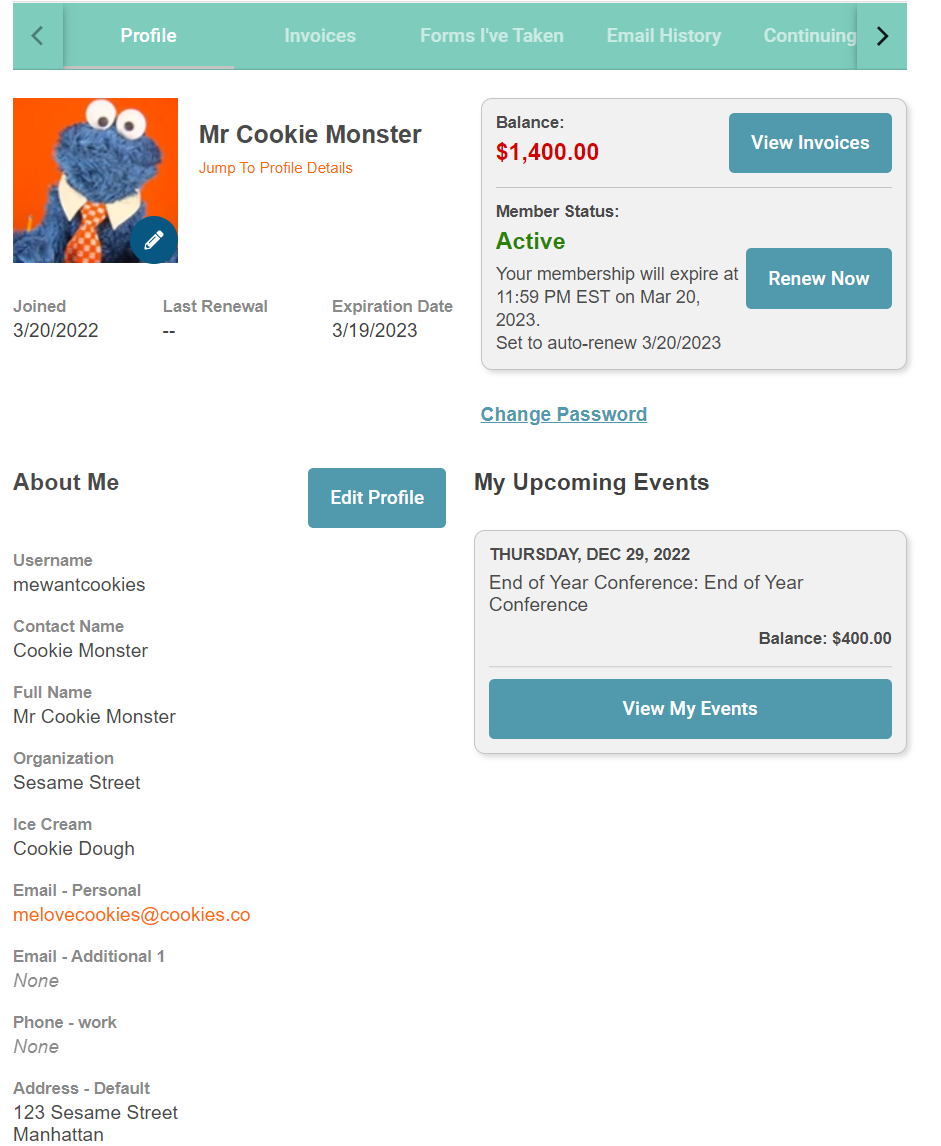 Features available to your members
The member profile view has undergone a makeover. It has a leaner look and feel to it. In addition, members can:
View their upcoming events, if they've registered through an event form
Access all paid and open invoices
Renew their membership directly from their profile
See if auto-renew payments are enabled
View forms they've submitted
Review their email history and open up emails that were sent to them
View their continuing education credits list (If enabled by an admin)
Features available to admins
Admins can now access the Profile Views section in their admin dashboard. You can customize the profile view for their members and control what they have access to. Click here for more information.
Click here for to find an email template to use to announce this to your members.