In the Admin Profile View section you can create a new default tab for your member profiles. You can also add and organize attributes in this section.
To configure admin profile view
1. Navigate to Database > Attributes.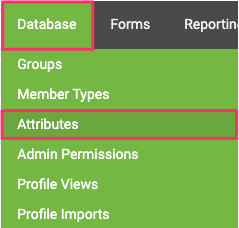 2. Click Admin Profile View.

3. To create a new tab, give the new tab a name and toggle the Enable Tab option ON.

4. An area to add sections to the new tab will appear. You can add as many sections as you like, and within each section, choose which attributes to display. To add a new section, click Add Section.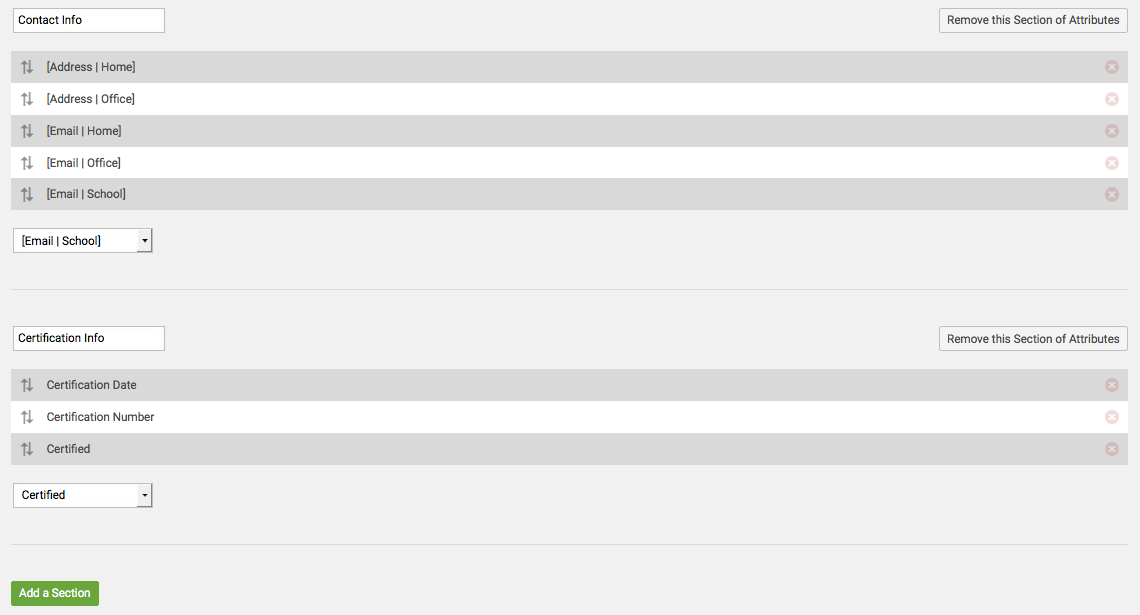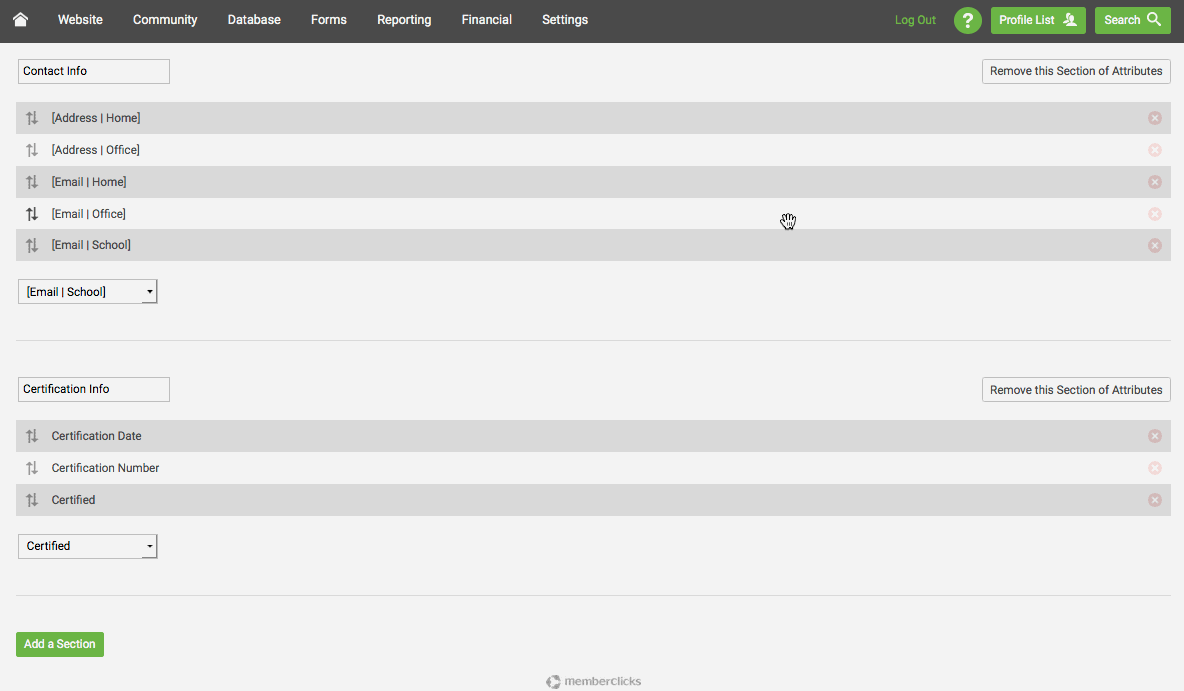 Profile view
Once a new tab is added, that tab is visible to admins through your admin dashboard. The new tab will appear to the left of the Attributes tab, and includes anchors to each section.