What are admin permissions?
The admin permissions page controls which sections in your MC professional database admin group members can access.
To configure admin permissions
Navigate to
Database
>
Admin
Permissions
.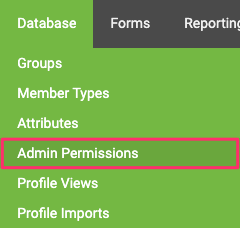 Use the Toggle All drop-down menus to change permissions for an entire column. Use the check boxes to check off a permission, listed in each row.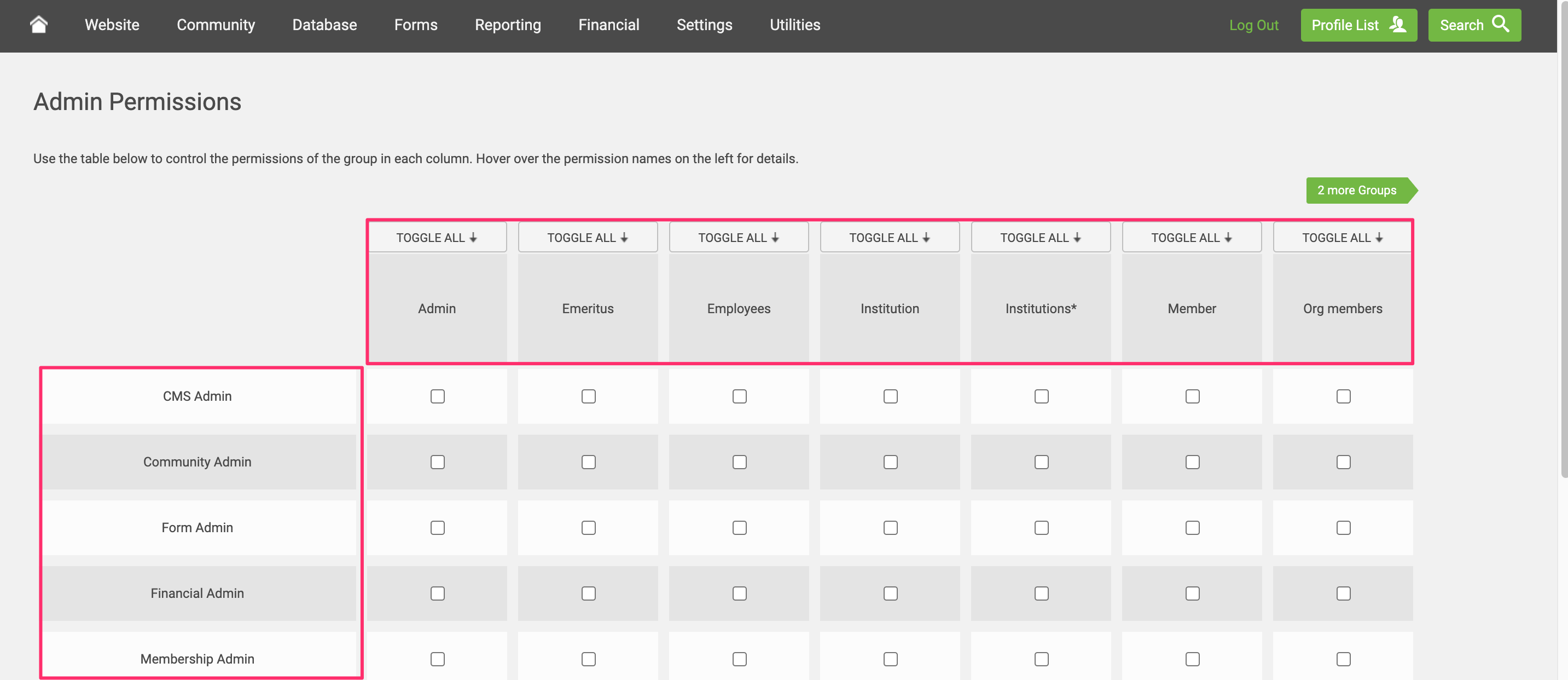 Hover over each permission to see a full list of accessible features in-app.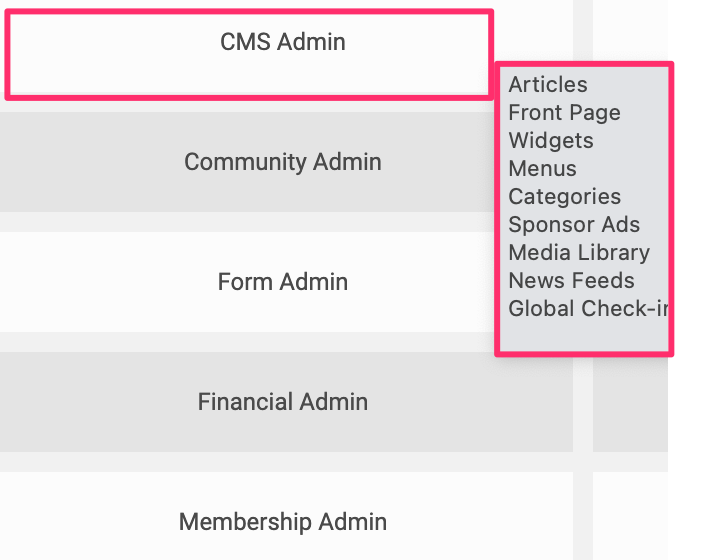 Admin permission controls
Each admin permission controls a specific section of MC professional:
Admin Permission
Controls
CMS Admin

Articles
Front Page
Widgets
Menus
Categories
Sponsor Ads
Media Manager
News Feeds
Global Check-in

Community Admin

E-lists
Committees
Event Calendar
Social Community
Directory Templates
Community Forums
Polls
Contact Center

Form Admin
Financial Admin

Transaction Report
Payment Processors
Invoice Settings
Revenue Accounts

Membership Admin
(Auto-toggles Profile Admin)

Groups
Member Types
Attributes
Attribute Security
Profile Owner Attribute Security
Admin Permissions

Profile Admin

Ad Hoc Invoices
Edit Profiles and Statuses
Assign Users to Committees
Subscribe Users to E-Lists
Unsubscribe Users from E-Lists
Advanced Search Access
Profile Export
Add User

Profile Import Admin
Reporting Admin

Create Reports
Edit Reports
Save Reports
View Reports
Export Reports