This article outlines how to create a number field on a form that form-takers can use to submit exact donation amounts.
To create donation form
Navigate to Forms > Form List. Then, edit an existing form, or create a new form using the CREATE FORM button.
See here for more information on creating and configuring forms.
Add a Number Field to your form by dragging and dropping the form field onto a form section.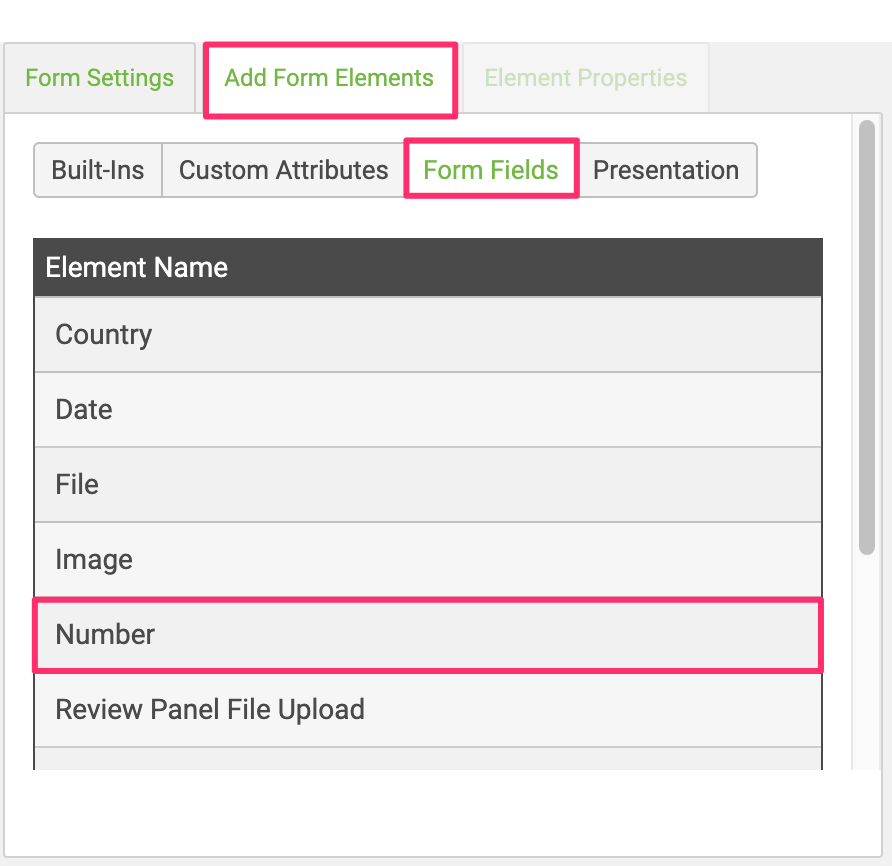 Then, click on the Number Field you've added to your form. In the Element Properties tab on the left hand side toolbar, toggle ON the Price field option.

Select Currency Input. Your form-takers can enter an exact amount in the number field. In the Decimal Places dropdown menu, you can allow up to 2 decimal places.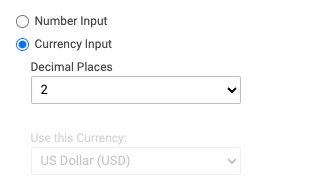 If you want to add donation tiers, or sponsorships, you can add a Selection Set form field instead.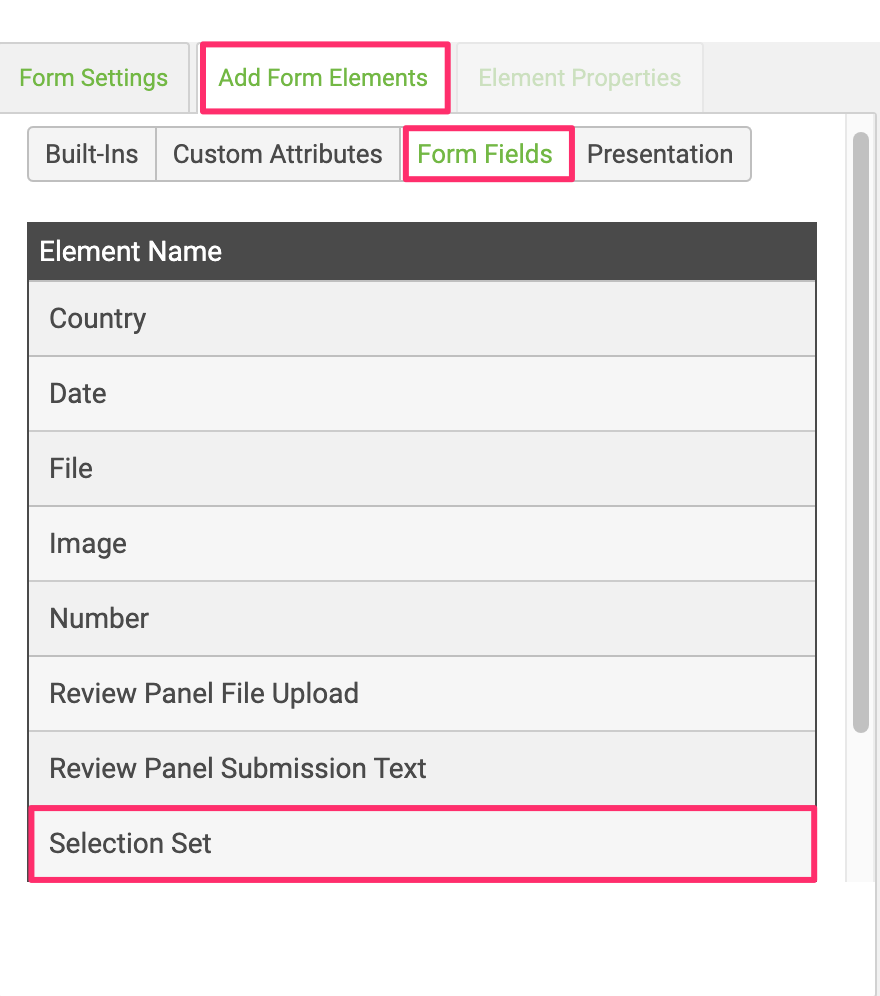 Drag and drop the Selection Set form field onto your form section, then click on the field. In the tool bar on the left, click the Element Properties tab. Toggle ON the Pricing Field option, then click the Add Selection Options button.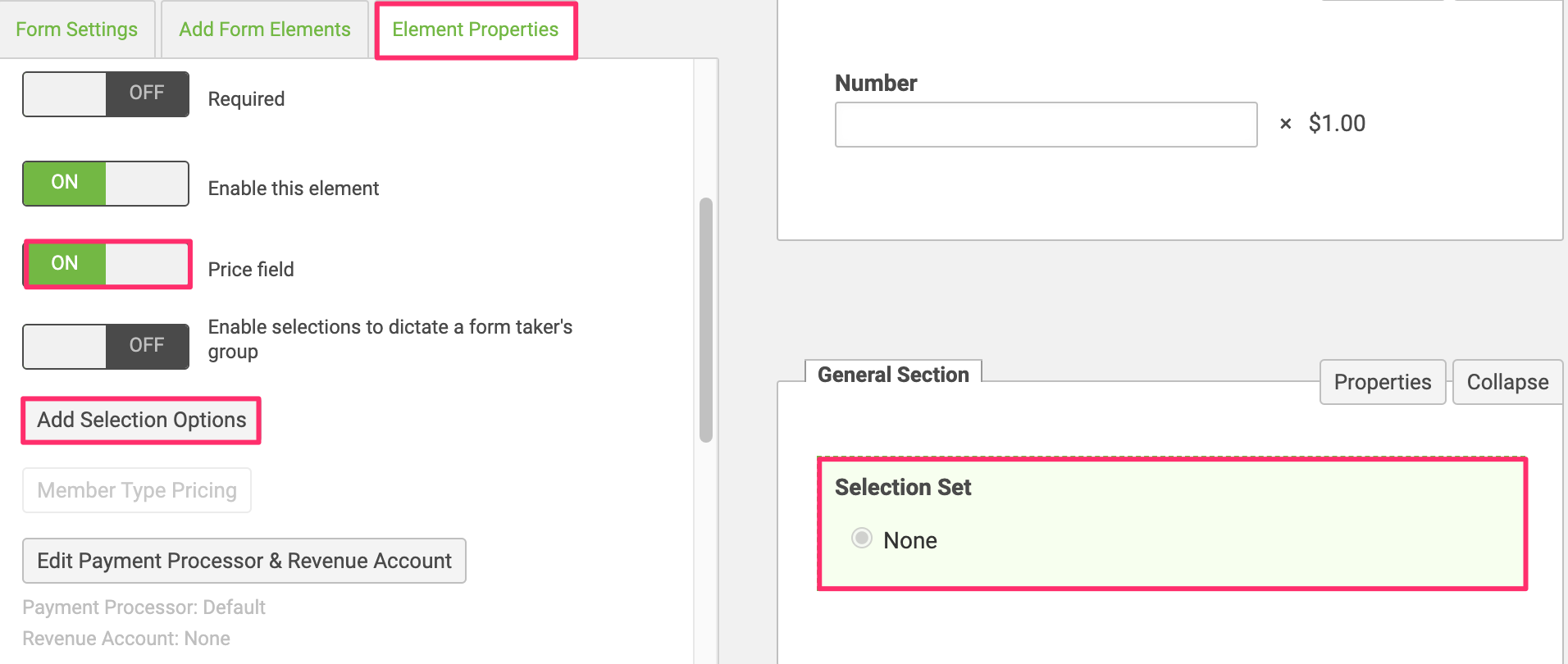 Add your selections by entering a name, then click the Add button. You can set a price and a limit.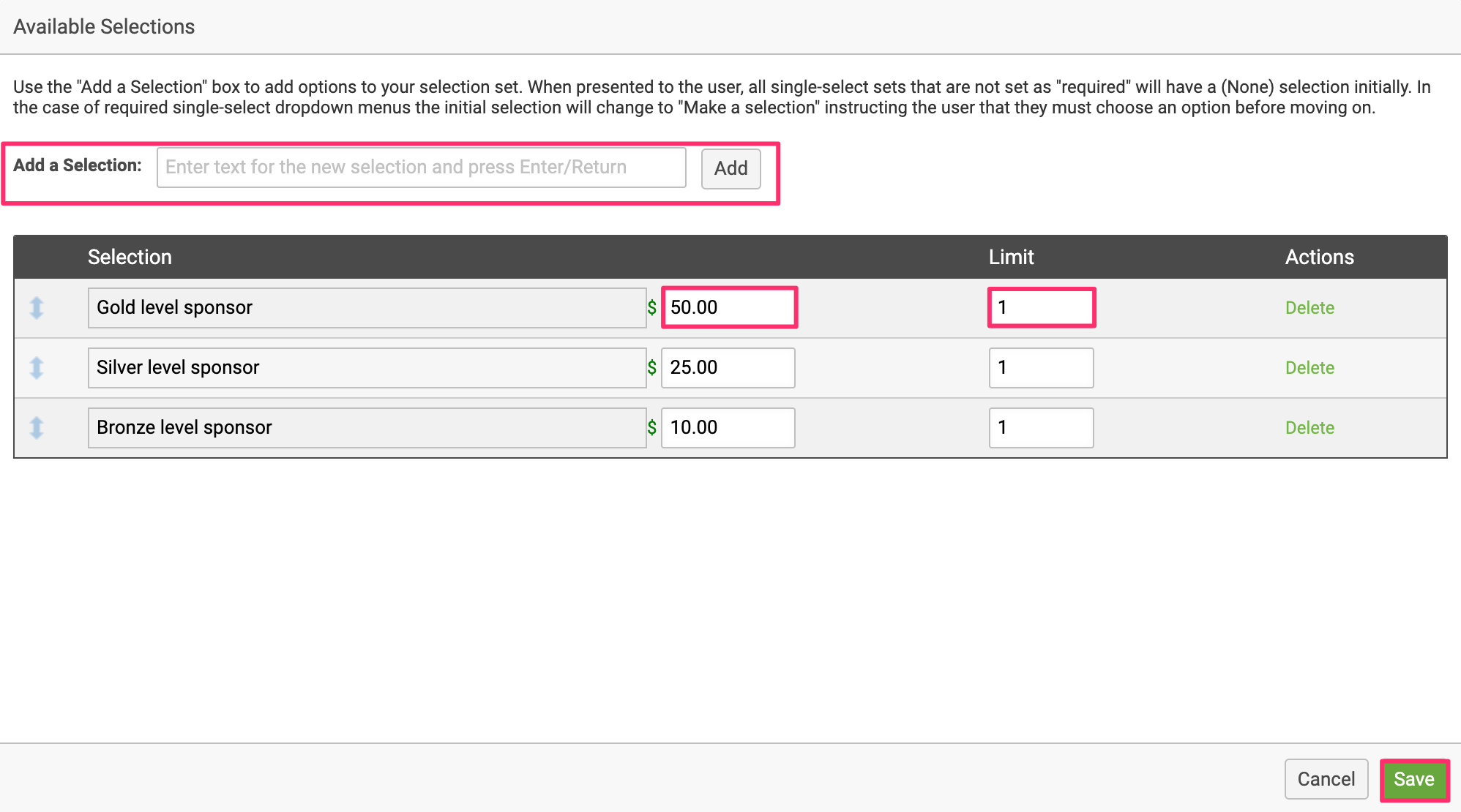 To link to your donation form
You can link to your donation from on a site page or in an email. Navigate to the Form Settings Tab then click the Copy URL button. You can link the URL wherever you see fit, and your members will be directed to your donation form.