This setup guide is for admins using RackSpace with their MemberClicks Pro account. When a custom domain is setup with your account, both the email address for your custom domain and your MemberClicks Pro domain (@custom-domain.org and @orgID.memberclicks.net) will need to be added to RackSpace for your E-list from address to display your custom domain.
In the following example, the organization ID is gft and the custom domain is gftest.net.
In your MemberClicks Pro account, navigate to Community > E-Lists. You can add a new e-list, or edit an existing e-list. Then, add your custom domain to the Custom Domain field. Do not include www. before your domain name.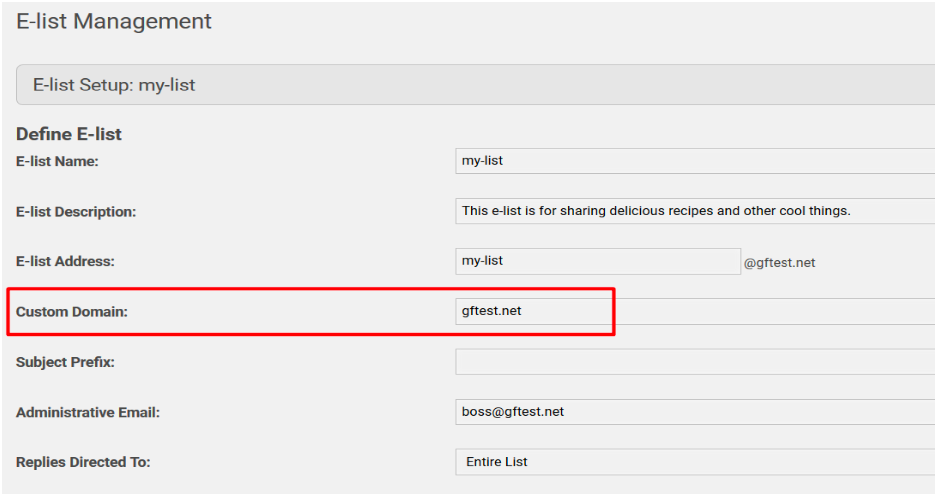 This is necessary for all e-lists using a custom domain.
In your RackSpace account, navigate to Aliases, then click Add Alias.


Then, add your custom domain in the NEW ALIAS ADDRESS field.

At the bottom of the page, add your @orgID.memberclicks.net address into the text box titled Members outside of your domain. Replace OrgID with your organization's unique ID.

Now your from address will display as your custom domain when an e-list messages is sent out to your e-list members.