To search for members enrolled in auto-renewal payments

If auto-renew is set to required or optional for a member type, the Set to Auto Renew attribute will appear in the member profile - for members of that type - with a yes or no selection.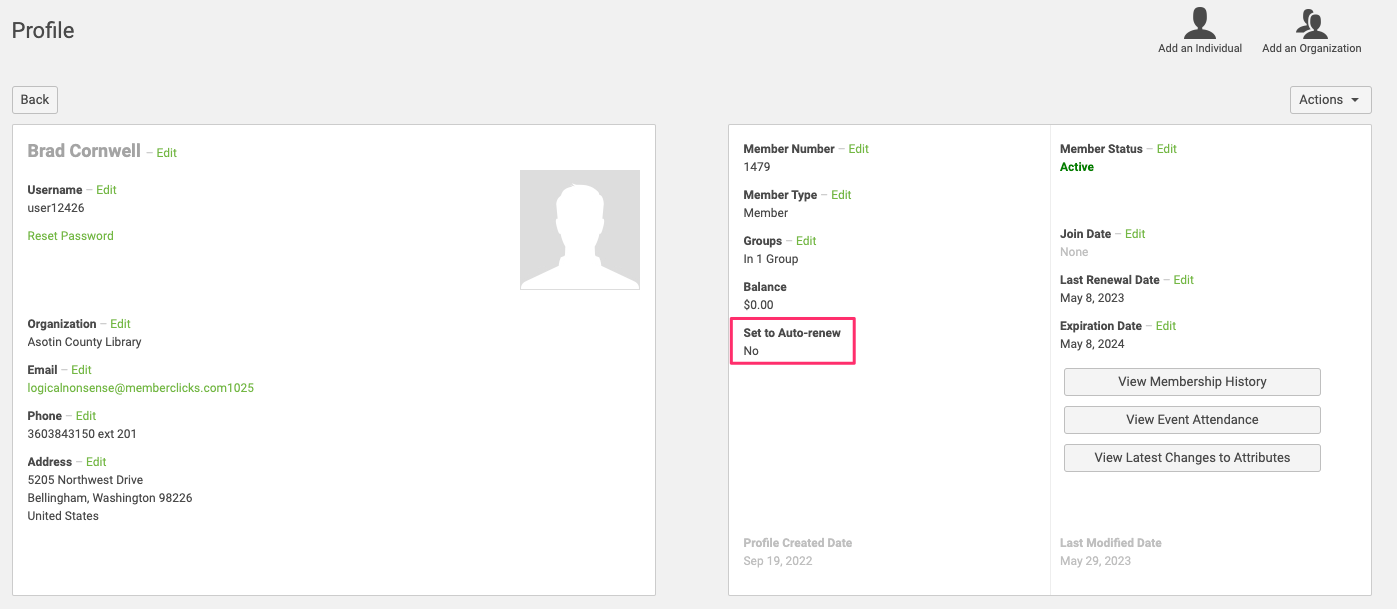 This is the easiest way to confirm if a specific member is enrolled in auto-renew payments. To conduct a bulk search for members enrolled in auto renewal payments, you can export your member list.
Navigate to Profile List, then conduct an advanced search for all, or a specific subset of members. Run your search, then tag each member in your list that you want to export. Click Actions in the bottom right corner of the screen, then click Export Profiles.
In the export profiles module, include the attribute [Auto Renew]. Click EXPORT once you've added all the attributes you want to export.

Navigate to Reporting > Exports, then click DOWNLOAD FILE to download a copy of your export.

In your spreadsheet, any member with a Yes in the auto-renew column is enrolled in automatic renewal payments. If the column is blank, they are not.
For more information on automatic renewals, visit our help article here.