You can launch a simple—yet informative—walkthrough tour directly from the dashboard so you feel comfortable getting started navigating and using the community.
As a result of the tour, you can spend less time learning the software and more time having conversations with other members.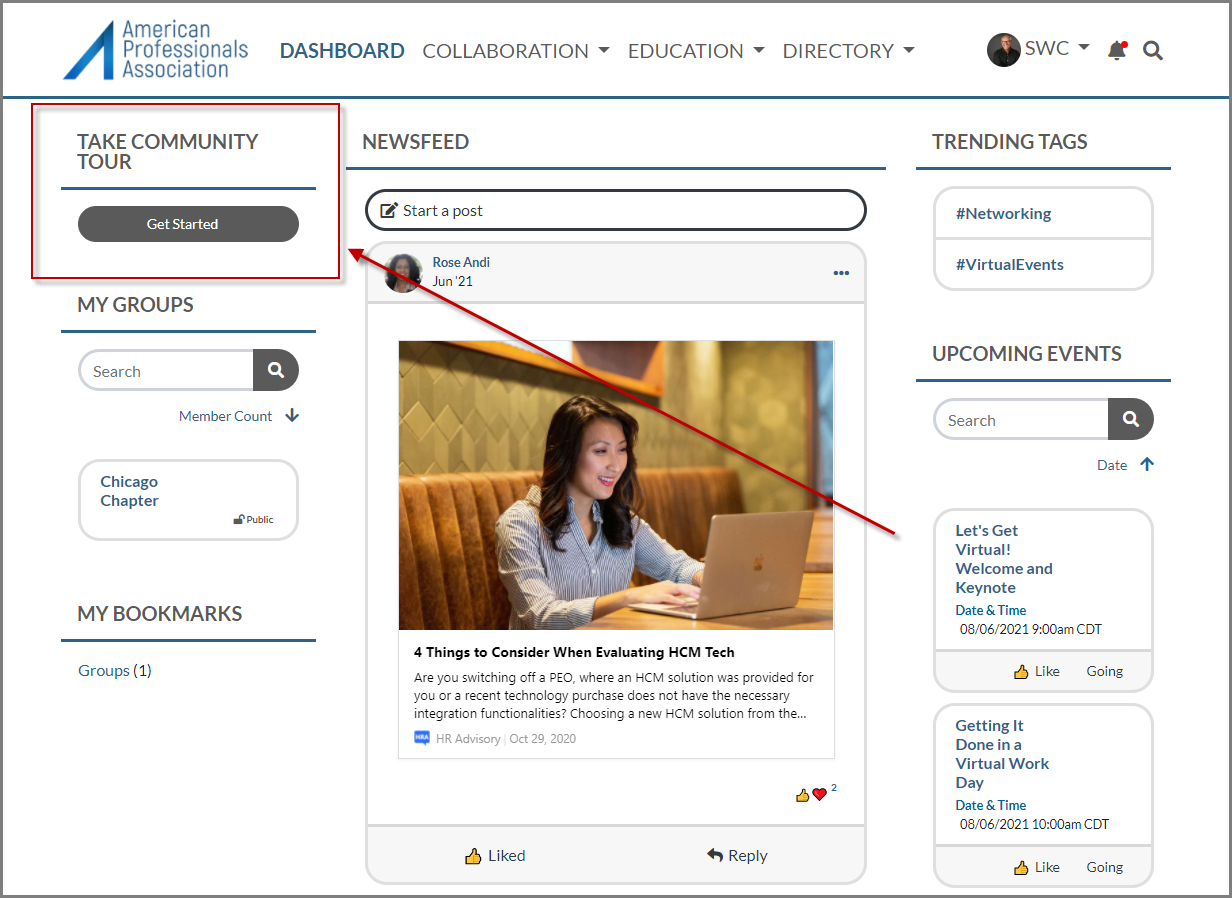 The tour takes you on a brief walkthrough of the community, including reviewing the newsfeed, your profile photo, your profile, the member directory, events, groups, and discussions.