The newsfeed allows you to easily see what's going on in the community at a glance. You can visit the community, see what's happening, and engage quickly and efficiently within one module. The newsfeed allows you to not only see but engage with the content displayed in it.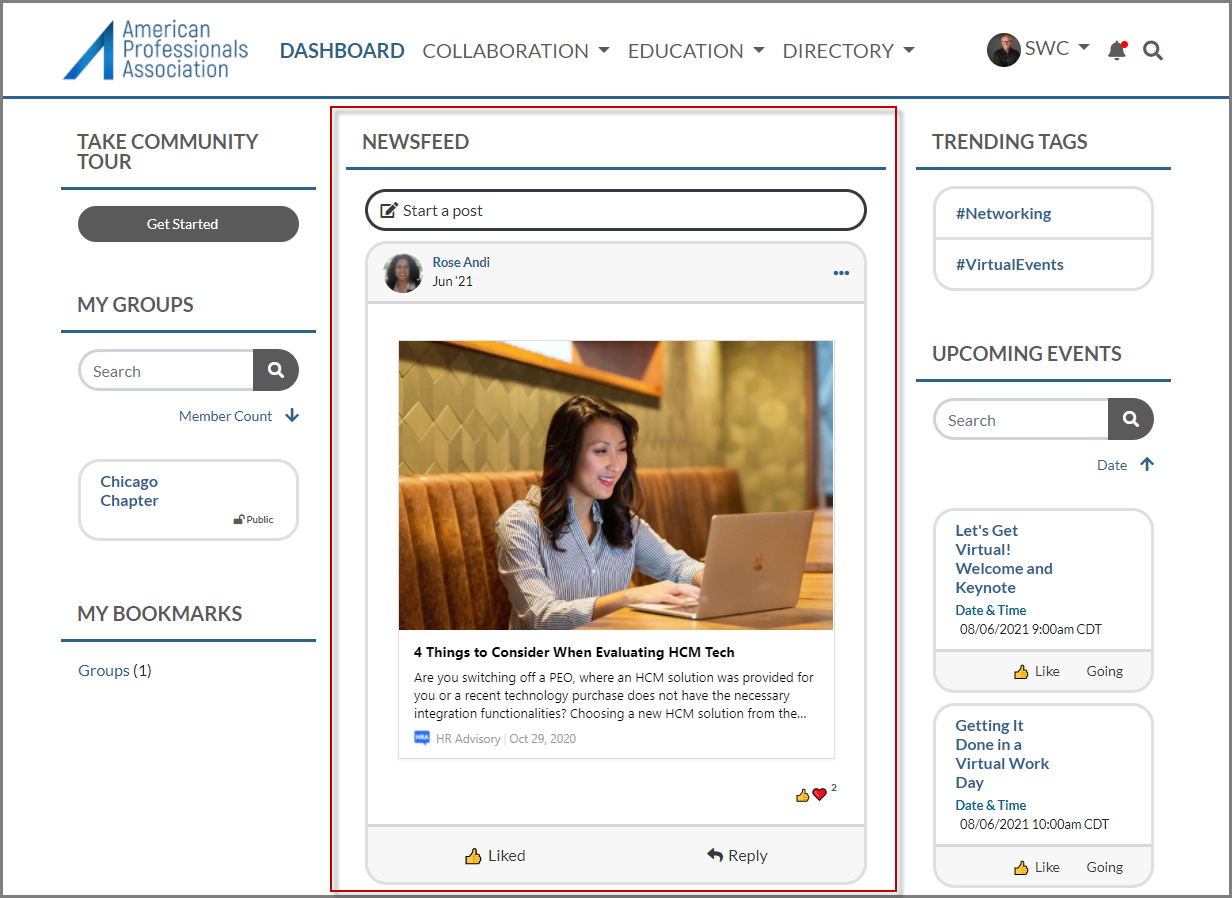 From the newsfeed, you can:
Create a post
Reply to posts
React to posts
Edit or delete your own posts
Copy direct links to posts
Mark posts as objectionable
Use hyperlinks to navigate to files, groups, events, user profiles, organization profiles, and more
You are able to view and respond to all content within the newsfeed, including forum topics. Content is displayed with the comments underneath, so you can comment on content, reply to other users, and have entire conversations all on a single screen! You also have the ability to create basic posts from the newsfeed.
Posts created at the top of the newsfeed will be shown to the entire community as well as in your profile newsfeed. This is an easy way for you to ask questions and share content and ideas with the community without needing to create a full forum post.
For more information on the newsfeed, check out the CommUnity Newsfeed Overview article.