The Membership Aging Timeline allows you to view members who are approaching expiration and those who have lapsed so you can do additional outreach efforts to prevent them from lapsing, view members who have already lapsed to facilitate win-back campaigns, and to view your numbers of lapsed members in the system.
How to use it
Navigate to Reporting > Membership and click on the "Retain More Members" report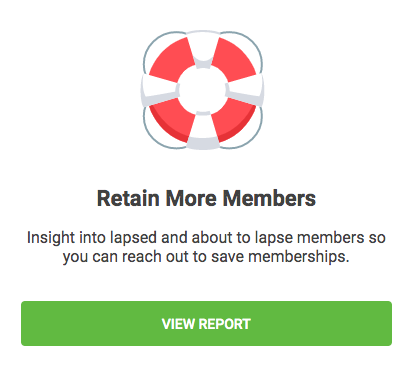 On the following page, you will see a graph with timeline buckets. The three buckets on the far left are comprised of any of your members who are approaching their expiration date, but have yet to expire. The next seven time-based buckets are comprised of members who have passed their expiration date and/or lapsed.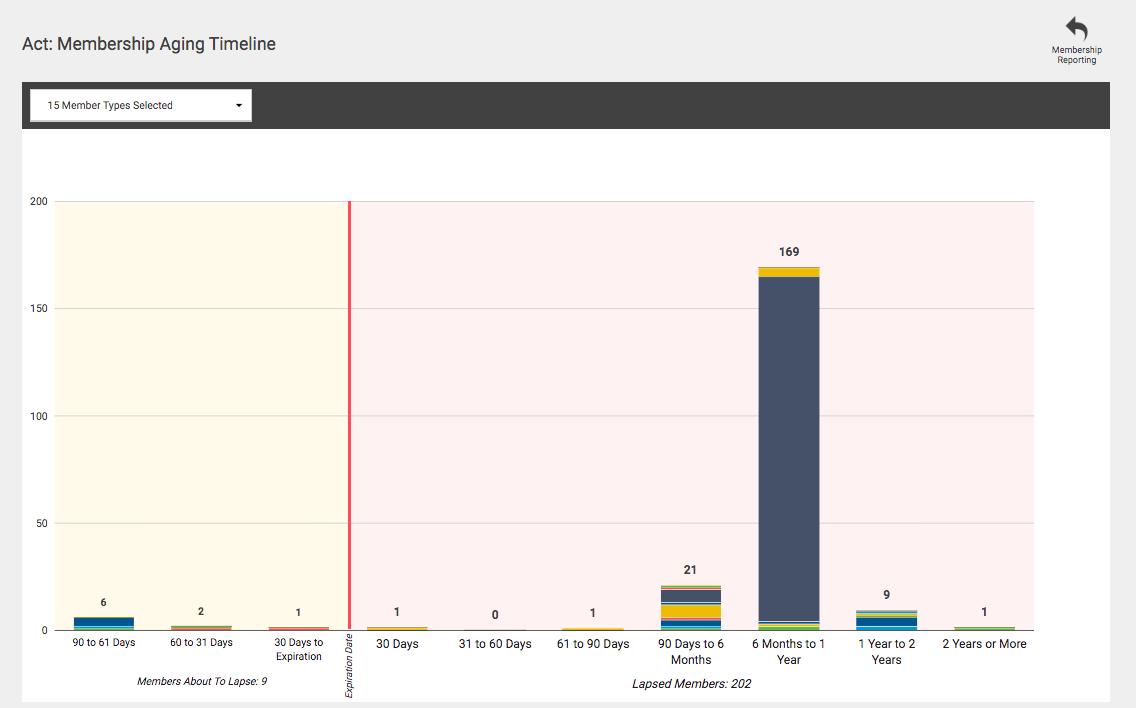 On the page, you are able to use the Member Type filter at the top to drill down to only view specific Member Types on the graph, and you are also able to click into any section of each graph to be taken to a list of those profiles, so you can do actions such as exporting the list, contacting those members, and so on