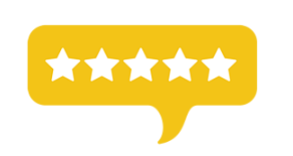 With MemberClicks Review Panel, take the burden that comes with your submission process and turn it into an enjoyable experience at every step: from entry and review to scoring and sharing.
In this article, you'll find...
Use Cases
Call for Papers/Abstracts/Posters
Call for Speakers/Presenters
Awards Management
Scholarship Management
Grant Proposal Management
Highlighted Features
Review Panel:
Handles the submission process: Add a Review Panel section to your annual conference form, or create a standalone form to collect submission details.

Enables an online review process: Designate reviewers to collaborate on submissions through comments and ratings.

Creates results you can see and use: Gain insight and notify submitters in preparation for your event. Need to build your program or schedule sessions? You can export the details anytime.
Pricing
Get in touch with us at clientsales@personifycorp.com to find out about pricing for your organization.
*Only available for the MC Professional product line at this time.
FAQs
Frequently asked questions about MC | Review Panel:
CAN I SEE AN EXAMPLE OF REVIEW PANEL IN ACTION?
Absolutely! Check out this video to see how a reviewer or review lead can review, comment and rate submissions.
HOW DOES PURCHASING REVIEW PANEL IMPACT MY EXISTING FORMS?
Once Review Panel is turned on for your account, you'll see the ability to add a Review Panel Section to an existing form under Add Form Elements > Presentation. Alternatively, you can build a brand new form to collect submissions instead of repurposing an existing form.
HOW WILL I BE TRAINED ON HOW TO USE REVIEW PANEL?
Good news – setting up Review Panel is just like building a form and is quick and easy. We've created this self-guided documentation (and these videos) that will walk you through adding a Review Panel section to a form.
WHAT IS THE TIMELINE TO BE UP AND RUNNING?
No time at all! Review Panel will be turned on immediately as soon as you've signed up! Once signed up, we'll send you the self-guided documentation right away so you can get your form built and start collecting submissions.
WHERE DO I GO IF I NEED SUPPORT?
Our Help Team is at your service. Give them a shout!
Ready to get started?
Fill out the form on this page.

We'll get in touch to answer any questions you may have.

Let us know you're ready to move forward and we'll send over an activation email via DocuSign so you can sign off on the annual fee.

We'll create your new board and send you the setup instructions and videos.
Build your form and start collecting submissions!
Additional Resources
These resources have been pulled from the MemberClicks Blog.