Members can easily find and connect with other members of the group on the Members tab, improving the networking value of your community.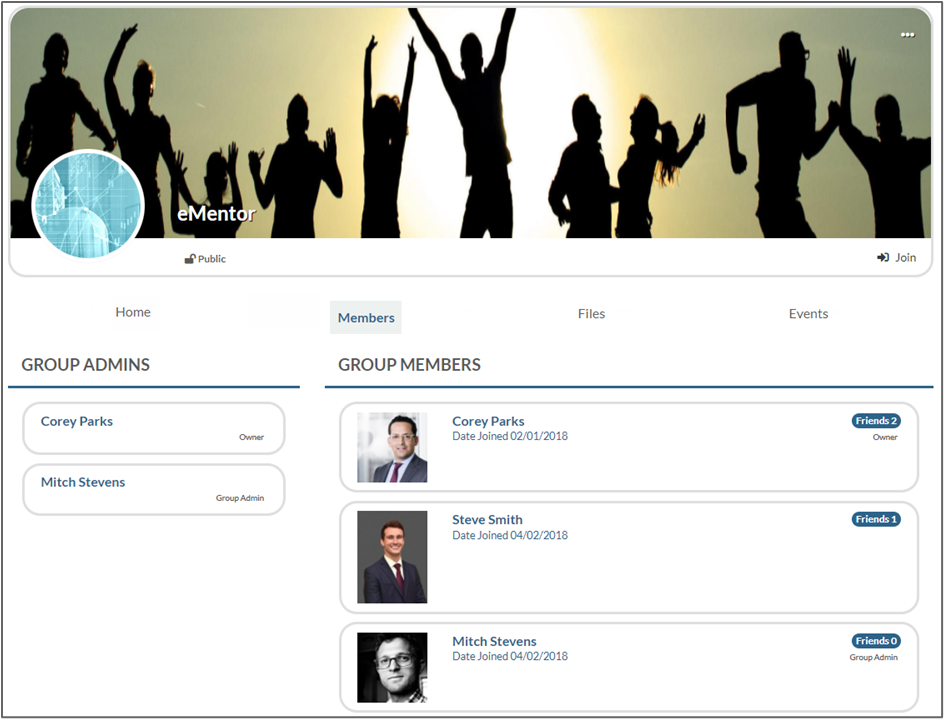 The Group Owner and any Group Admins display in the Group Admins section on the left of the page.
The Group Members section displays all group members, along with their number of Friends, Group status, and the date they joined the group. You can click a member's tile in the Group Members section to open their individual profile.