The Group Home page is the landing page for details about the Group.
The About section on the Group Home page displays the Group Category, Description, Access, Location, and Members count.
When a post or comment includes a hashtag, the hashtag displays in the Trending Tags section across the community. For more information, check out the CommUnity | Dashboard article.
The Group Newsfeed provides one central place to discuss and share information pertaining to the group, including files, conversations, announcements and more.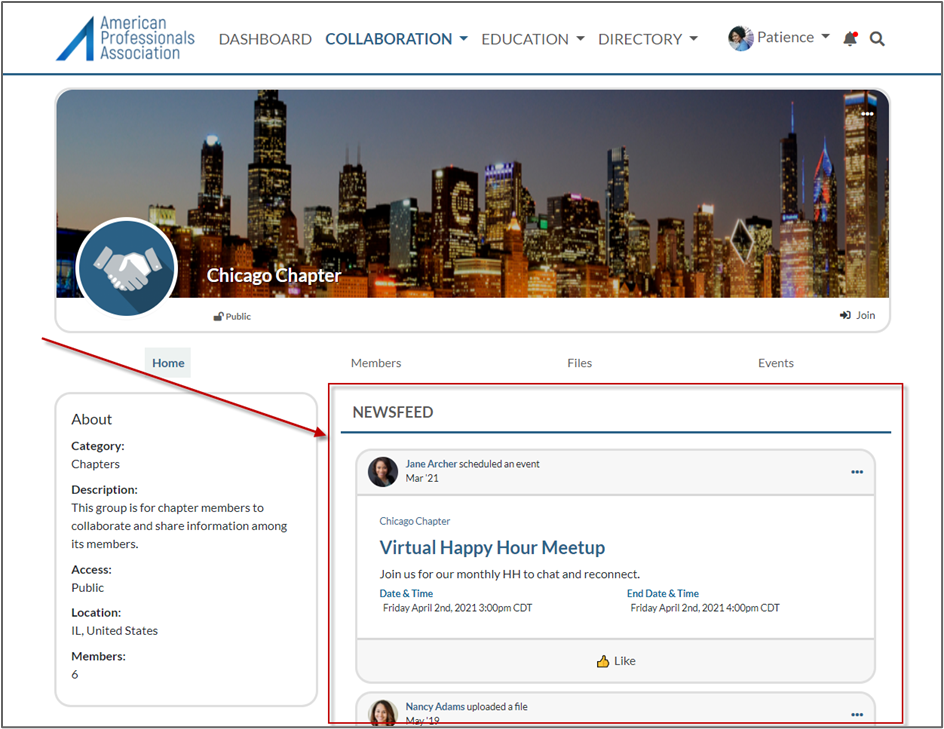 Posts made to the Group Newsfeed will also display in the sitewide Newsfeed.