Events
Share details about upcoming virtual and in-person events making sure no one misses an opportunity to galvanize around the group's purpose.
Keep your group members connected and engaged with group events they care about, such as volunteer opportunities, committee meetings, and education/training opportunities.
Hover over the event tile to quickly react or RSVP to the event.
Alternatively, you can click on the event tile to view additional event details. From the group event details page, you can react, RSVP, add the event to your calendar, and comment on the event, as well as view the Event Invitees and event views.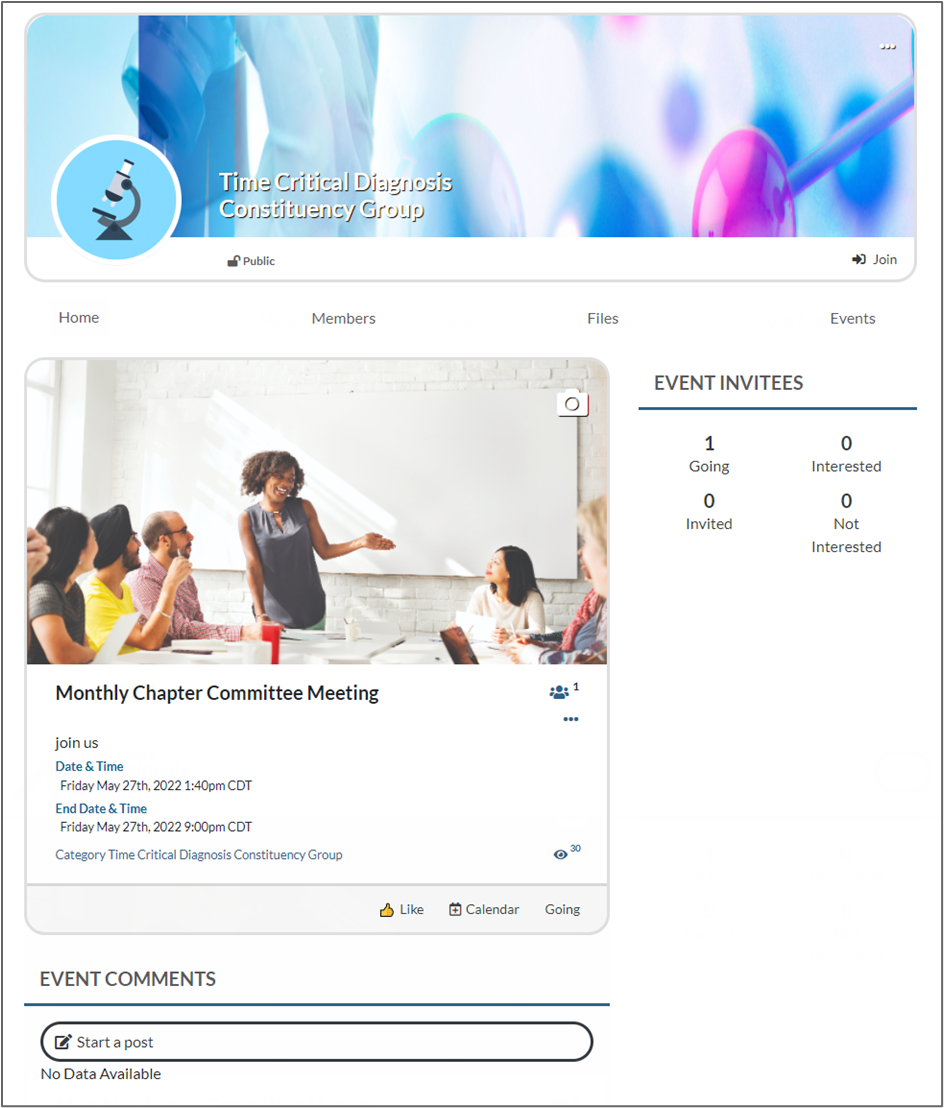 Event and group admins can perform additional actions.