Community users can easily request to join an organization by selecting the Join Organization button on the organization profile page.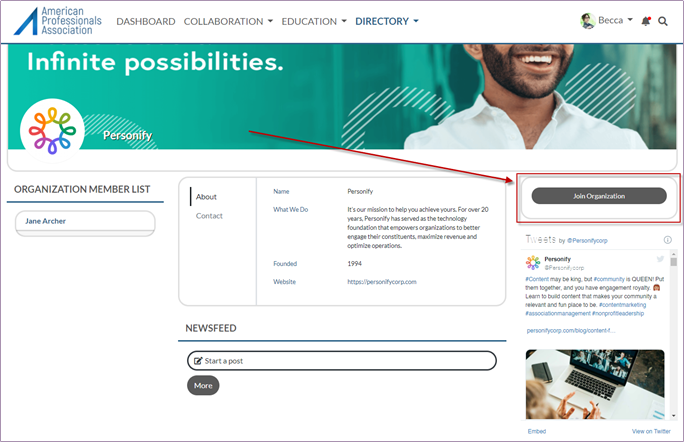 After clicking this button, users will see a status of Pending on the button, and they will show as Pending at the top of the Organization Member List to organization owners and Organization Managers.
Organization owners and Organization Managers can review and approve or deny organization member. For more information on reviewing and approving organization members, please see the CommUnity | Organization Admin article.