The Renewal Invoice Payment Insight report allows you to understand how quickly your members tend to renew after entering their renewal period. With this knowledge, consider fine-tuning your renewal notices to optimize turnaround times and understand the efficacy of those changes over time.
How to use it
Navigate to Reporting > Membership and click on the "Optimize Renewals" report.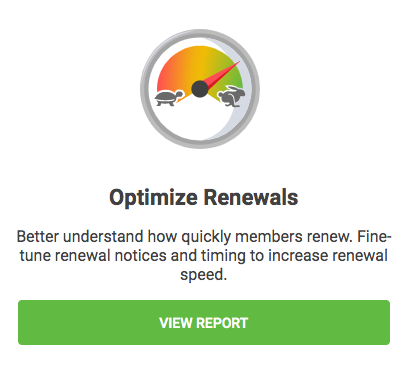 On the following page, you will see a graph with timeline buckets. These buckets represent the time from when a renewal invoice was generated. The bars in each bucket show the percentage of your membership who renews within that particular time frame from the time their renewal invoice was generated. Because these are subject to change over time as members renew at different speeds, this graph is meant to serve as an insight and is not clickable to view a list.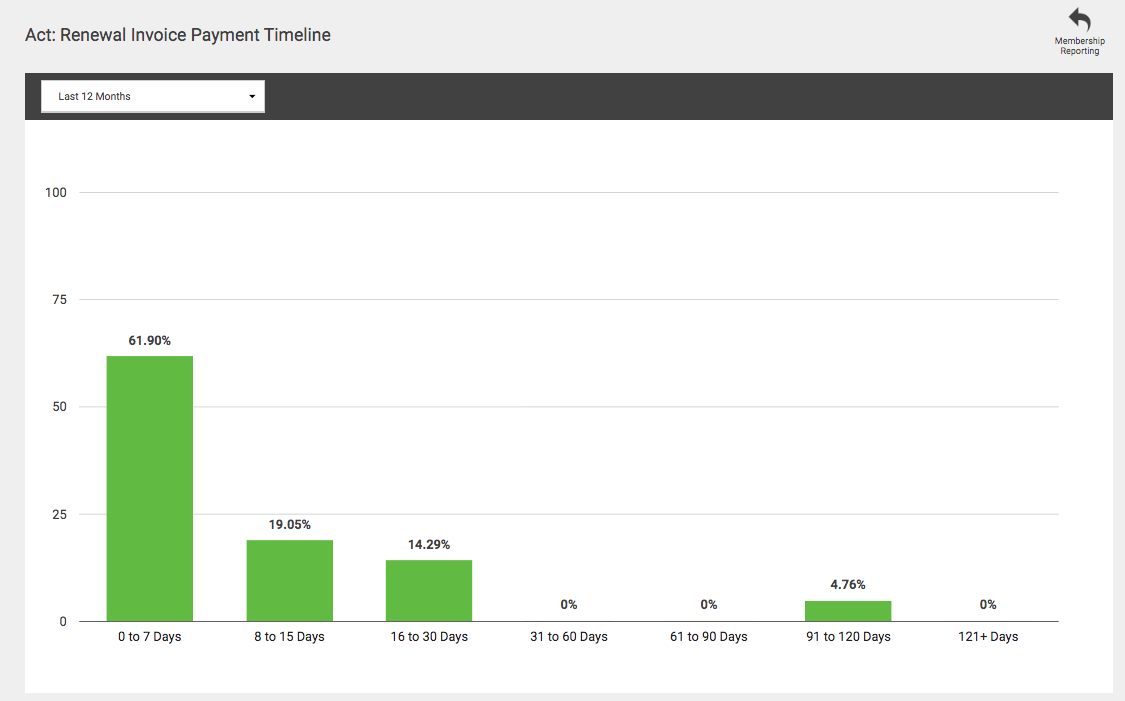 There are two time frame options on the graph you can toggle between - the last 12 months, or all time.