Intro: What is it?
The Oasis Continuing Education Transcript allows admins to view, add to and maintain members' earned educational credit hours at the profile level. Additionally, CE Transcript empowers organization members to access, add to and export their educational history on demand. This article goes through the member experience with the CE Transcript. 
Accessing a Transcript
Once your member or profile owner signs into your website, they will be able to access their personalized transcript by clicking the link you created on the administrative side. Keep in mind you can place the Continuing Education link in your Main Menu, your Member Main Menu or as a Quick Link.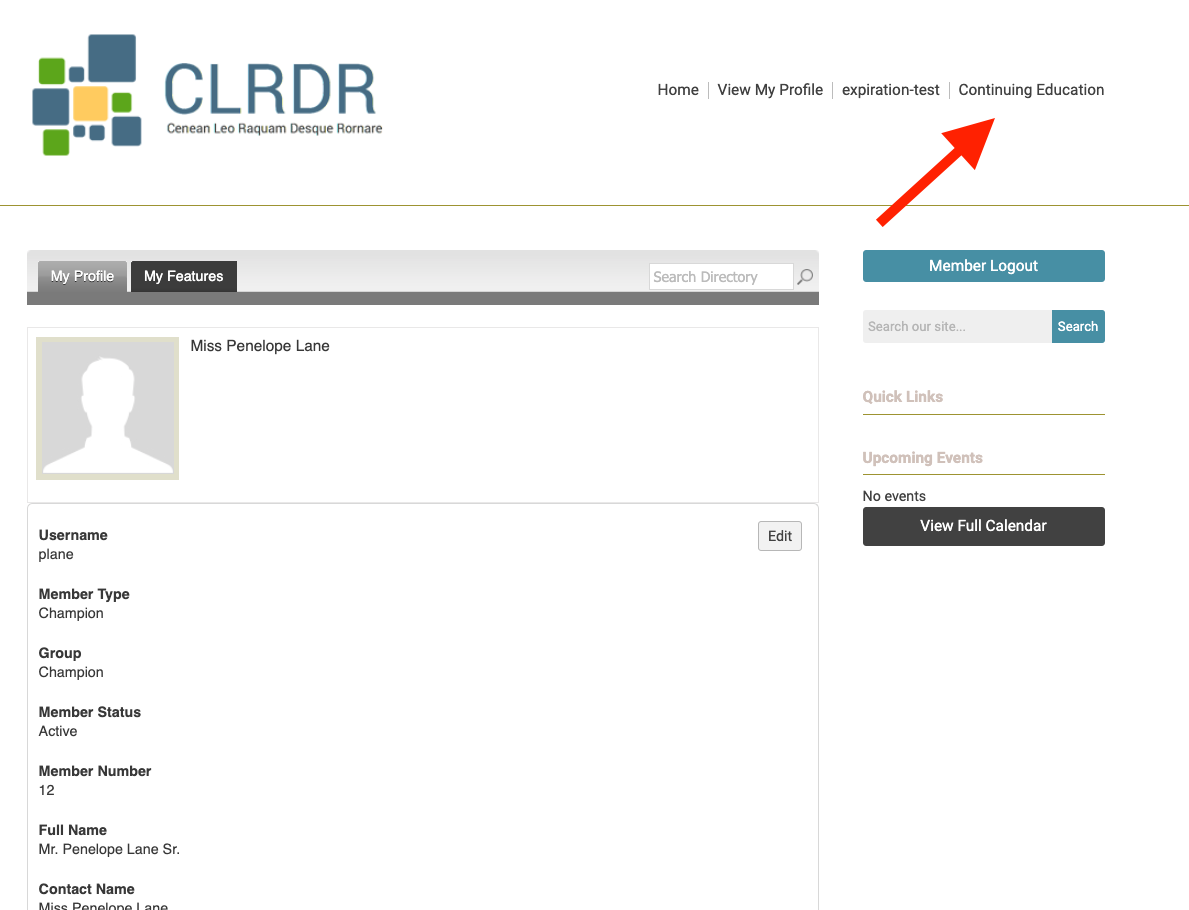 Adding Education Credit Details
Here, your member or profile owner can add their own credits to their CE Transcript, if it was enabled on the link permissions page (learn more here). This may be handy if your members obtain credits from a source outside your association, but would still like to track them. For any credits that they add to their account, they will be able to Edit those details at any time. Note: Any credits added on the admin side will NOT be editable by the member on their front-end transcript. They can only edit the CEs added on their own behalf. Also, members can only select from categories that have been added by the admin.

Additionally, your members or profile owners can upload a certificate to accompany the credits they add to their CE Transcript. They do so within the Add Education Credit modal. After this is saved, their certificate file can also be downloaded out of the Transcript at any time.
Exporting a PDF
Finally, your members or profile owners can export a PDF of their educational activity any time by clicking Export PDF and selecting a date range. They will be presented with a printable PDF marking all the details of their activity over the chosen time.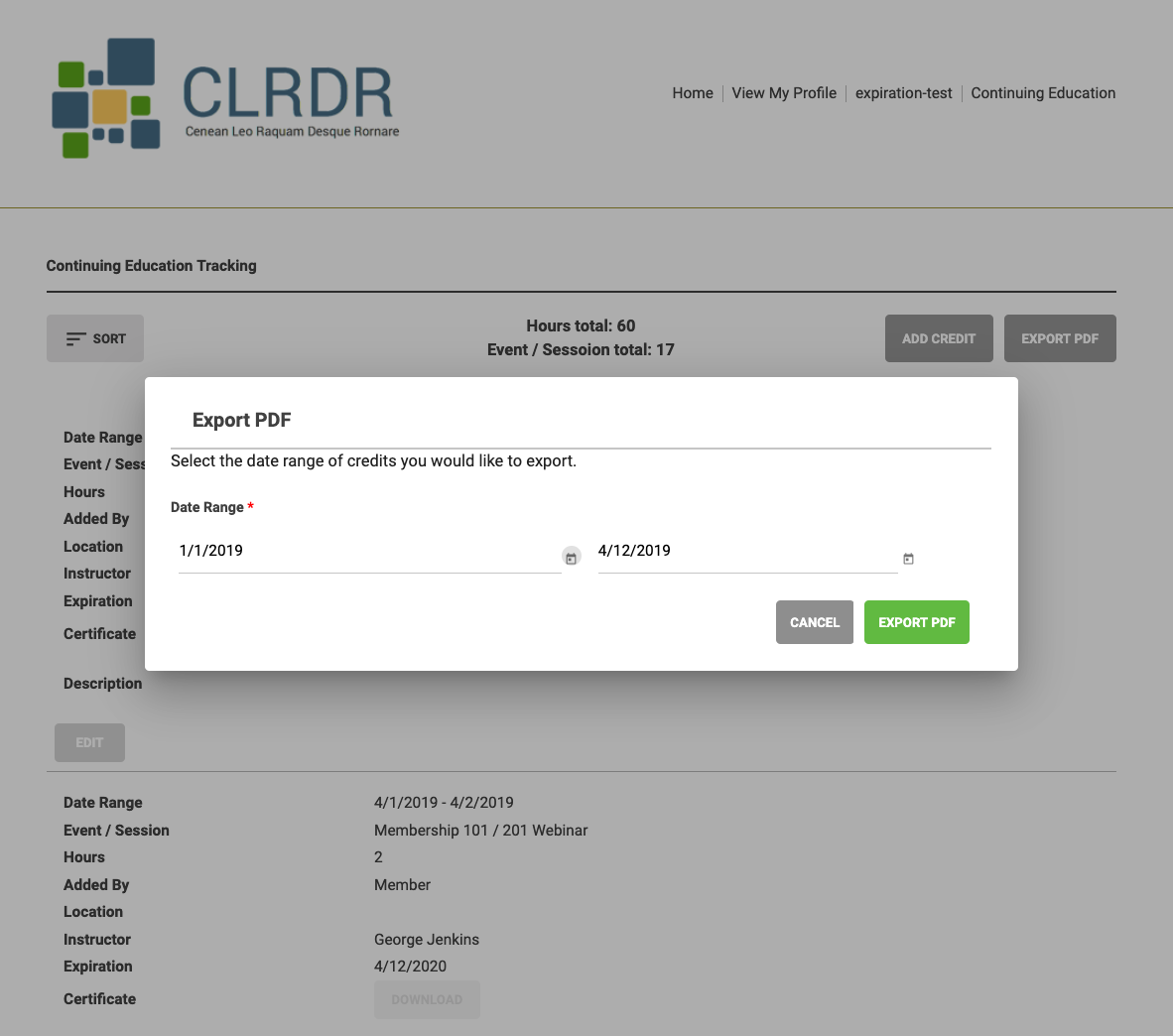 To review the administrative experience of the Continuing Education Transcript, click here.
To view the Help documentation addressing how to import a continuing education credit .csv file, click here.