The "Attendees" section is where you will enter the Attendee information for your event. This can be done manually, by import, or, if applicable, by integration.


Using an Integration to Add Attendees
If your organization uses an MC Professional event form for registration, you will need to make sure that the key or API information for the registration information is entered under Settings > Integrations. Click here for instructions on how to create API client in your MC Professional platform.
On the Integrations page, select MemberClicks in the dropdown and enter your API information in the box that pops up.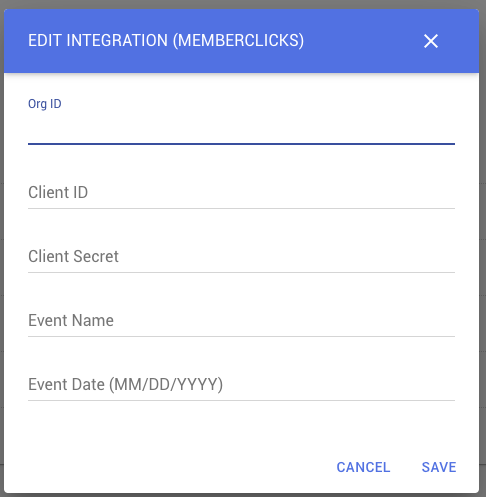 NOTE: You'll find the Event Name and Event Date by clicking Properties on the event section within your event form (they appear on the left).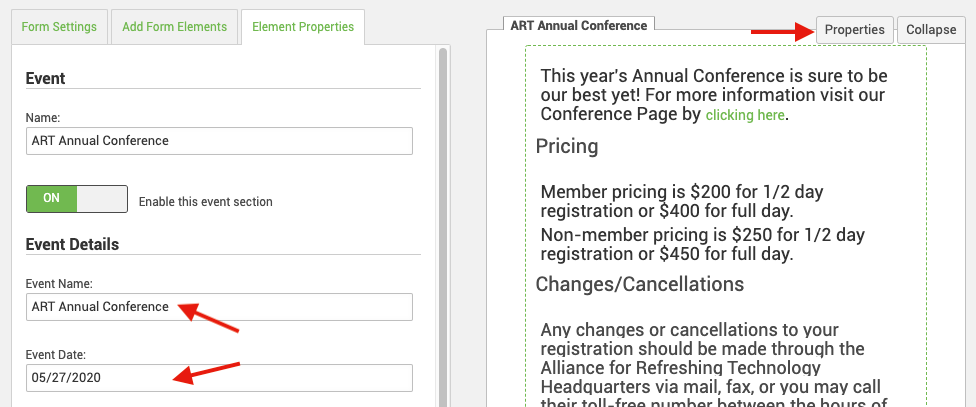 Once the key or API information is populated, the attendees who registered through your MC Professional event form will automatically populate on the attendee page.
NOTE: If you encounter issues with the integration, please email help@memberclicks.com.



Manually Inputting Attendees
To manually add your event's attendees, click the orange "+" icon.
Once the popup appears, you can begin filling out the attendee's information. Currently, the information for each attendee includes: "Prefix", "First Name", "Last Name", "Company", "Title", "Phone Number", and "Email".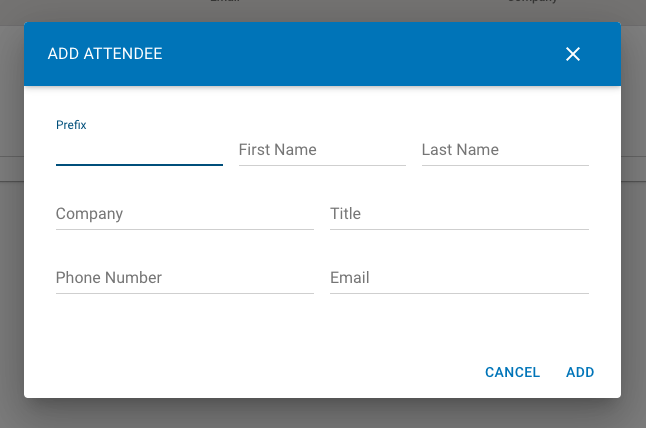 NOTE: Manually adding attendees is only recommended for last minute registrants.
Importing Attendees
If you wish to import your event's attendees, simply click on the
icon (located next to the orange "+" icon) and follow the instructions in the popup. Once you've downloaded the attendee template, simply fill out the template using your source materials. To import the completed template, click on the
icon again and either drag the completed template file to the upload area or click on "Choose File" and select the completed template file.
NOTE: The attendee import only works if you follow the import instructions.