What is it?
Deleting a profile does not purge it from the system, but instead places it in a hidden deleted folder. You can access this folder and restore deleted profiles at will. This guide explains how to do so.
How to Access
From the admin home page, click the Profile List button in the upper right-hand corner of the page. Once here, look for the profile status boxes on the left side of the page. These boxes are displayed in the below screenshot.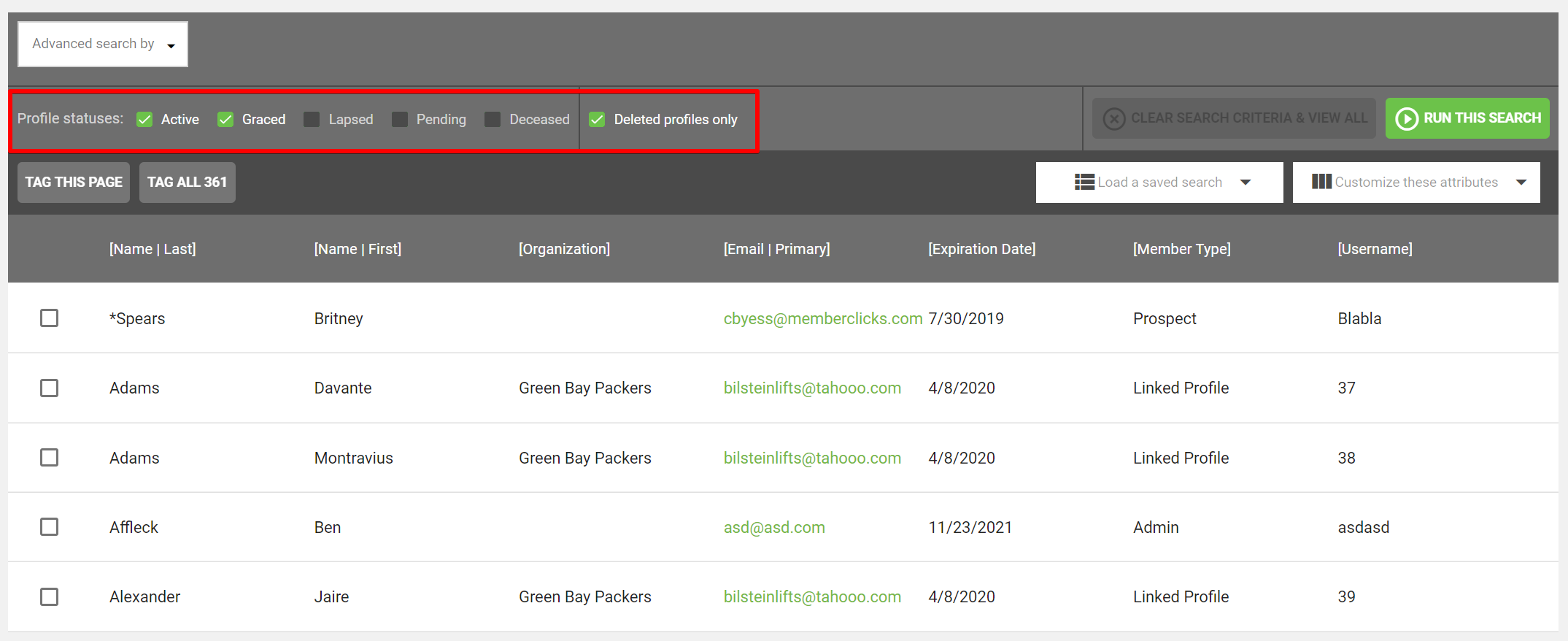 You'll see in the above screenshot that the last status box is labeled 'Deleted profiles only.' If you check this box, then the results of your next search will consist of only deleted profiles. To search for your deleted profiles, you have two options, which are represented in the below screenshot.

If you want to access all of your deleted profiles, immediately click the green 'Run This Search' button as soon as you've chosen the profile statuses you want to search. This will give you a list of all deleted profiles that match the other statuses you've chosen, such as Active or Lapsed.

If you need to locate deleted profiles based off a specific piece of information or attribute, do so by clicking the 'Advanced search by' drop-down and choosing the item you wish to search for before you run the search. Once you do this, your list will be updated to represent only the deleted profiles that match your search criteria.
Once you have your list of deleted profiles, follow the steps in the screenshot below to undelete them.
Click the Tag All button to tag all the profiles in your search results.

Click the Actions tab to generate a list of options.

Choose the Undelete Profiles option. This will undelete all tagged profiles.