You may have social media platforms that you use to connect to your members and increase interactions among one another, like Facebook, Instagram, or Twitter. A great way to draw attention to those other locations is by using our site with a set of social media icons in your footer!
Note: The Social Network Menu footer menu item requires implementation by the MC Professional Help Team if it is not already included in your site design.
How to Add the Social Media Icons
To begin adding icons, first go to the Menu Item Manager (Website > Menu Items).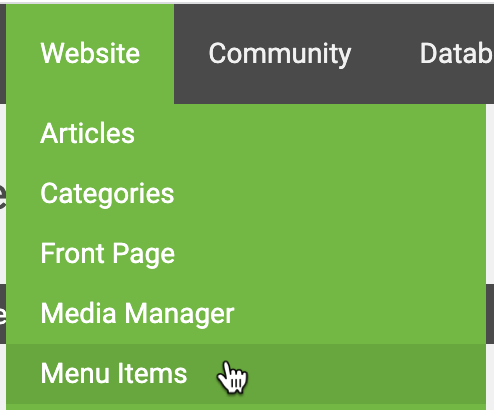 Select the "Social Network Menu."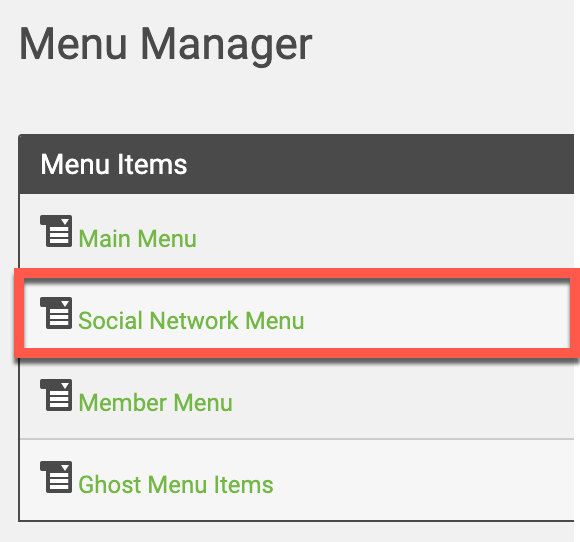 Here, you want to hit the "New" button on the top right of the menu.

Next select the "other" category and choose "External Link" as the menu item type.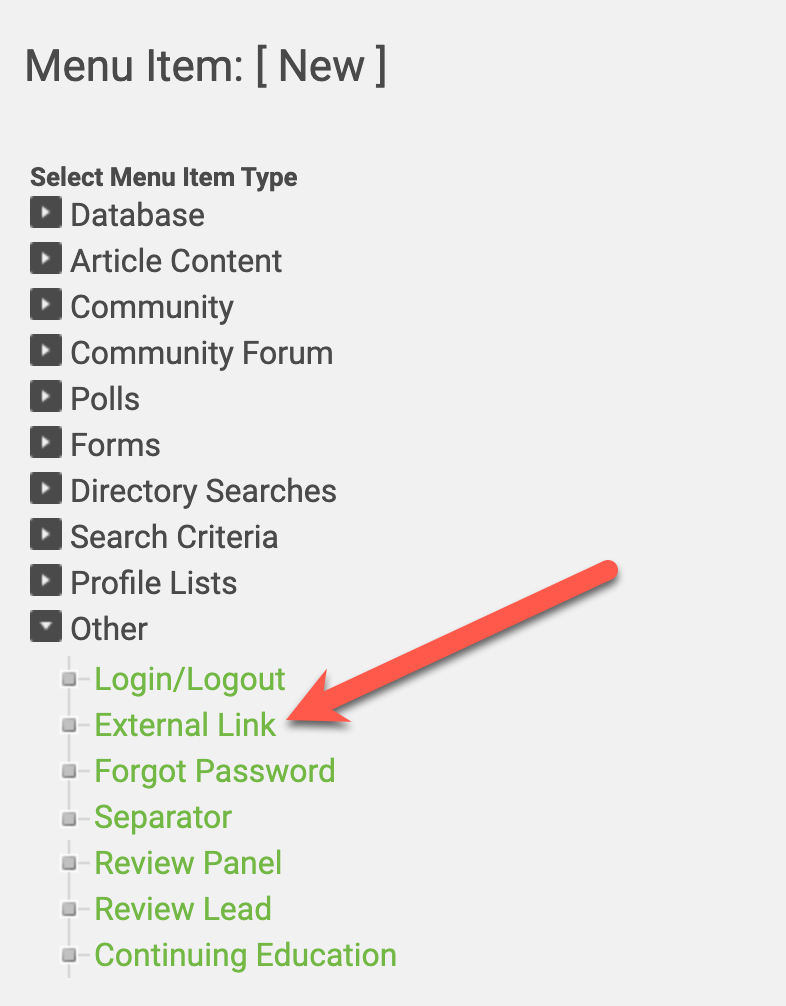 Proceed to fill in the information as necessary:
1) Title (named of the social media platform: Facebook, twitter, instagram etc.)
2) Alias (automatically will fill in with the title by default)
3) Link (add the site URL of the social media page here directly)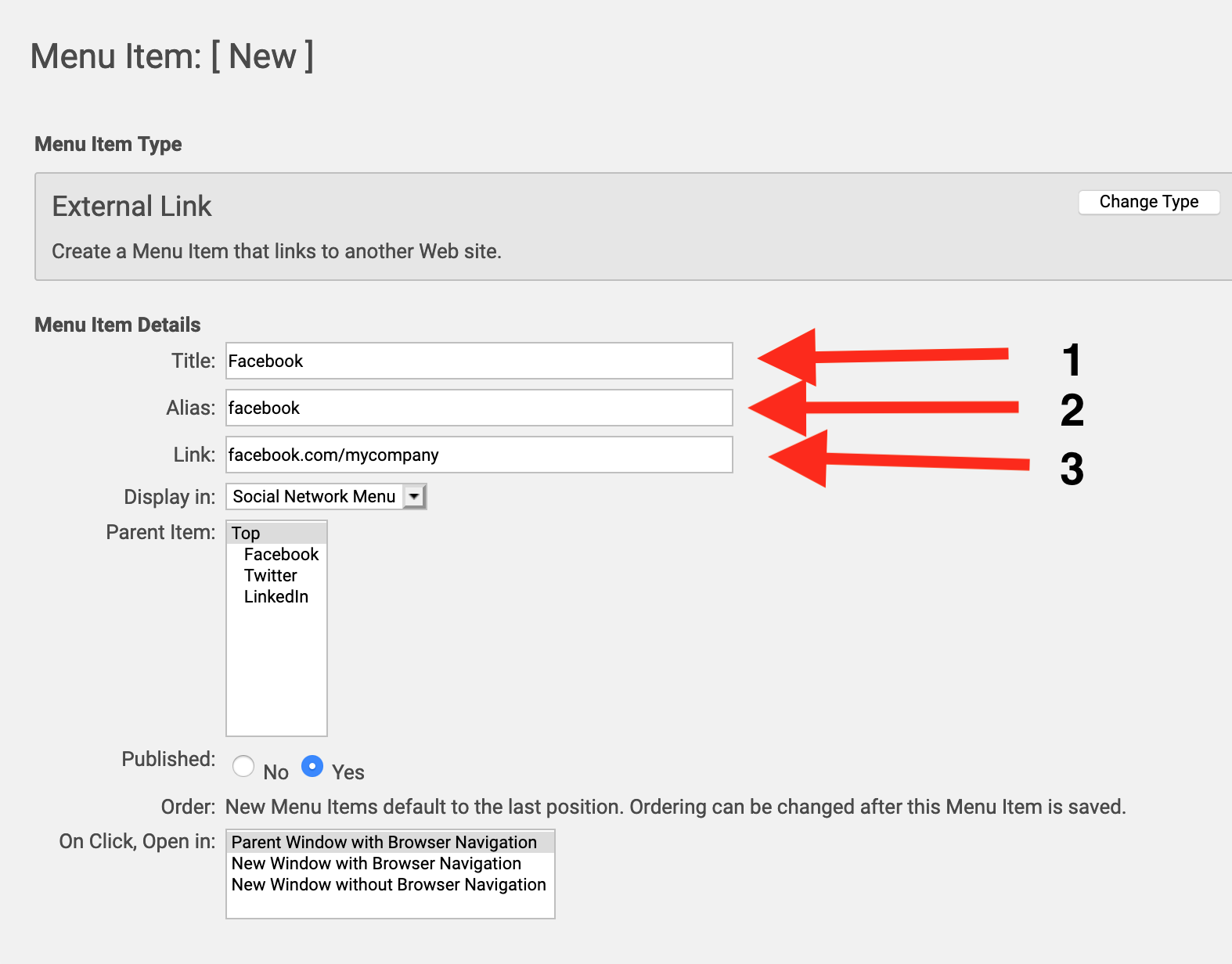 Then adjust the permissions for who you would like to see the icons by changing the"Group Access" on the right and finally, hit "save" on the top right.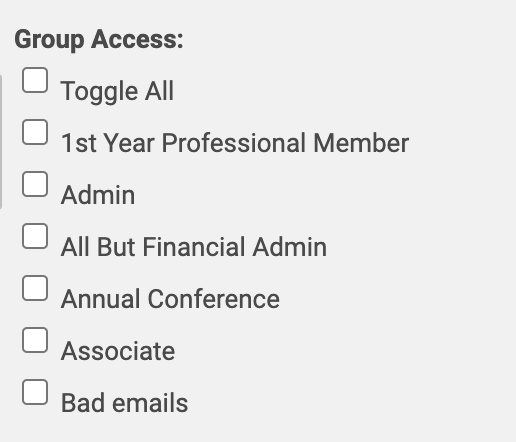 You may view your finished work on the site on the footer!